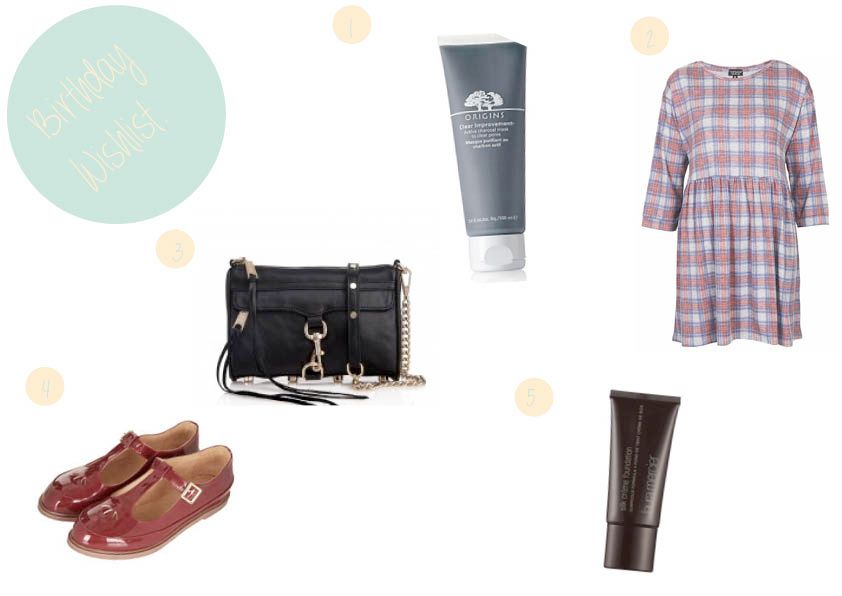 It's my birthday next month, so I thought I would throw together a little wish list showing you all a few things i'm after!
1. Origins Clear Improvement Mask:
(£22) I've head so much about this mask from Origins, its supposed to do wonders for your pores- which I need. I've loved every Origins product i've ever tried so I really want to try this one!
3. Rebecca Minkoff Mini Mac:
(£170) This is on the top of my lust list at the minuet, I really want the black one with gold hard wear, its just a perfect, small every day bag!
4. Topshop T Bar red Shoes:
(£32) These shoes are just perfect, I love these little school girl type shoes with a pair of frilly shoes. These red ones are just too cute!
5. Laura Mercier Silk Cream Foundation:
(£33) I'm always after a new foundation, I just want to try them all! I don't think theres a blogger than hasn't raved about this one. So this is next on my foundation list!